ça Buzz fort sur le net autour du Death Magnetic de Metallica, après la pochette, le Logo, voici donc la liste des morceaux de l'album le plus attendu de la sphère Rock.
Aux dernières nouvelles Death Magnetic serait toujours une sorte d'album concept tournant autour du thème de la mort et de l'attirance de certaines rockstars comme Layne Staley qui étaient attirés comme un aimant vers cette grande inconnue.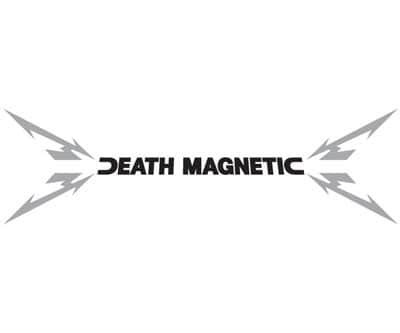 METALLICA: 'Death Magnetic' Track Listing
Death Magnetic
That Was Just Your Life
The End of the Line
Broken, Beat & Scarred
The Day That Never Comes
All Nightmare Long
Cyanide
The Unforgiven III
The Judas Kiss
Suicide & Redemption
My Apocalypse
The Unforgiven III Metallica vient de chopper le virus de King Crimson, un groupe qui lui aussi aime faire des morceaux/ thèmes qui se suivent d'un album à l'autre comme l'excellent Lark's tongue in Aspic développé sur une période de 25 ou 30 ans par ce génie du Rock art.
Tout ses morceaux seront disponible et téléchargeable pour le jeu: Guitar Hero III: Legends of Rock.